June 4, 2023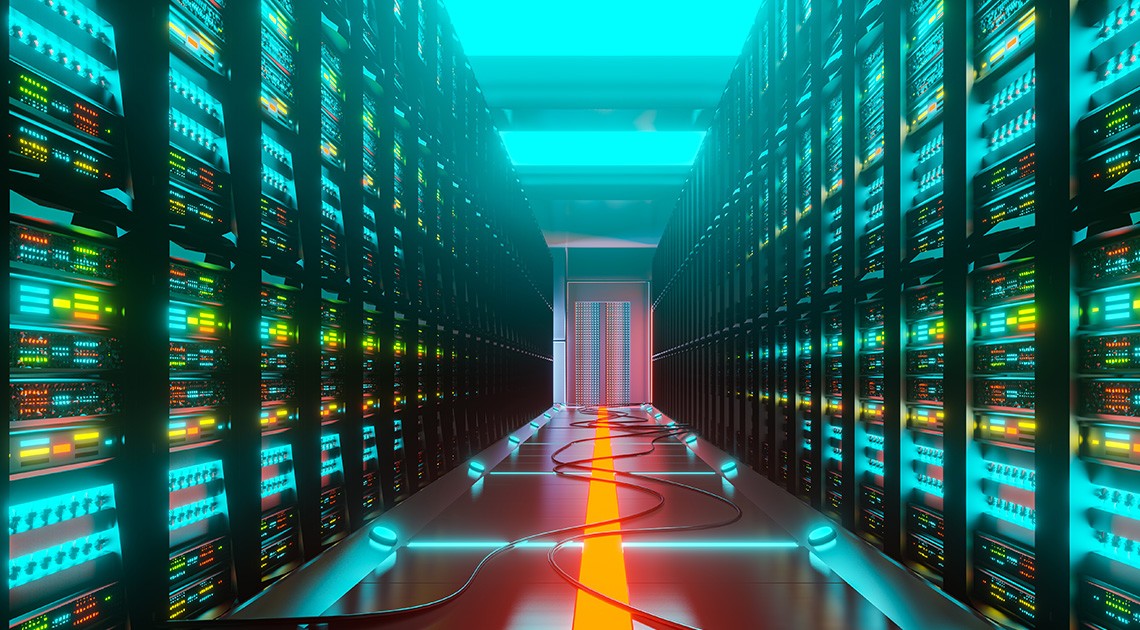 The company's succeeding in today's digital economy are those deriving the most value from data.
Whether it is developing personalized services based on customer data, offering real-time services powered by the most up-to-date information, or another innovative application of critical business data, every forward-thinking business is looking for seamless access to their data and workloads.
Companies need consistent connectivity and high-performance, secure networks to make this a reality.
In recent years, a critical part of digital transformation projects has been the upgrade from rigid on-premises IT infrastructure to fluid cloud deployments incorporating a range of advanced services.
However, this is not as simple as uploading everything to a single cloud provider. Instead, businesses choose the right architecture depending on the specific workload and the services they want. This often leads to complicated hybrid cloud networks combining public/private clouds, colocation, and on-site infrastructure with costly additional over-the-top services.
To simplify operations while maintaining the benefits of these networks, more and more businesses are turning to Network-as-a-Service (NaaS). Other market drivers include enhanced security and faster networking, with many sectors relying on latency-sensitive applications (healthcare, gaming, finance, etc.) transitioning to NaaS infrastructure. 
With their existing position in the industry, data center and connectivity providers are ideally placed to transform their value proposition and expand their offering to enterprise customers from straightforward connectivity to a full NaaS cloud solution.
What is NaaS?
Cloud Network-as-a-Service is an IT model where customers pay a subscription to operate the network they need. Like other "as-a-Service" solutions, NaaS allows businesses to rent services, outsourcing IT infrastructure to others without maintaining their own hardware. Vendors provide network functionality using software, meaning all companies need to add is connectivity.
This new way of thinking about enterprise IT brings with it many upsides. Listed below are the top five NaaS benefits for companies and the top five reasons operators need to get in on the action, offering their customers the modern networks they want.
1. Flexibility & Scalability
NaaS allows businesses to build a single seamless network regardless of location, public/private clouds, on-prem, etc. Rather than dealing with each cloud provider's portal, they can combine and manage the entire network from a single software solution.
This improves flexibility with the ability to effortlessly establish and decommission connections as and when they are needed, all via software without any changes to the business's hardware.
With flexibility also comes scalability. Companies pay for the services based on their current needs, scaling to meet demand or adapting to new requirements. This includes quickly getting new branches up and running as the business expands.
2. Security
Cybercrime is on the rise, and businesses must constantly evolve to stay one step ahead, protecting themselves from the bad actors looking to exploit corporate data for their own gain or hold it ransom for a hefty price.
As enterprise transitions from a fixed location, closed-off networks to more ephemeral cloud architectures, companies must change how they think about cyber protection. Incorporating zero-trust security models and using identity-driven policies to constantly prove that users are who they say they are and that they have the correct privileges.
This requires contextual information and a clear understanding of the network. Two things that can be improved through NaaS and integrating security features (firewalls, DDoS protection, IDPS, etc.) that cover the entire network. When implemented correctly, NaaS tightly integrates on-premise and cloud-based security services to guarantee protection and facilitate the transition to newer architectures such as SASE (Secure Access Service Edge).
NaaS also allows businesses to enlist the expertise of third-party providers, and companies with knowledge of implementing effective security solutions.
3. Visibility
On a similar theme, NaaS allows businesses to manage their network from a single platform, combining all their systems into an all-encompassing, all-seeing piece of software. This greatly improves discovery, visibility, and manageability.
IT teams can see everything that's going on around the network, identifying dependencies they were previously unaware of, out-of-date systems still in use, or potential blind spots. NaaS offers end-to-end traffic visibility across clouds and on-prem infrastructure as well as a unified toolset for troubleshooting and analytics.
4. Network and Cloud Automation
NaaS solutions automate connecting to cloud providers, discovering an organization's entire infrastructure for fast and intuitive onboarding.
Enterprise customers typically select the location of their branches and cloud providers along with their associated details (connection type, bandwidth, subscription period, segments for connection, etc.), getting their network up and running in minutes rather than days or weeks.
Whether it is implementing cloud gateways, creating IPSec tunnels, discovering VPCs, VNETS, and CIDR networks, or taking care of BGP configuration, installing effective security policies, and defining regional exit points to the internet and SaaS services, NaaS fully automates the entire process.
5. Reduced Costs
With NaaS, enterprises no longer have to manage their own infrastructure; they only pay for what they need. Businesses can get costs under control, choosing to increase, decrease, or move capacity around the network as they see fit.
With only a recurring subscription fee to pay, enterprise IT transitions from a capex to a predictable opex.
Plus, consolidating network resources improves overall efficiency, reducing the need for dedicated network management personnel. While outsourcing infrastructure lowers upfront capital costs, the enhanced efficiency of NaaS can also reduce ongoing operational costs.
InsidePacket Solution
With so much on offer, it is easy to see why businesses are chasing after NaaS. Operators who want to take the lead and pass on all these benefits to their customers should turn to InsidePacket.
InsidePacket's technology allows operators to provide an all-in-one NaaS solution, updating their business model from delivering low-margin connectivity to high-profit networking services. InsidePacket software runs on COTS software, delivering a full suite of NaaS services, including:
Network and cloud automation

Routing services 

Firewall & IDS/IPS

Monitoring & Analytics

Load Balancing & NAT

SWG & DDoS
insidePacket's network security solution offers flexibility from a single service to a full suite on your own infrastructure. Fast.
Rather than purchasing all of these services from multiple vendors and integrating hardware and software from each, InsidePacket offers everything in a single solution. 
No longer relying on a slew of expensive third-party systems, InsidePacket means connectivity providers can buy the hardware of their choice and rely on our software for the rest. Deliver:
Flexible and scalable enterprise networks fit for purpose

Security features that extend enterprise security to the cloud.

Visibility into every connection from a single platform

High-performance connectivity with our patented "inspect once" technology combining network services and greatly reducing latency

Reduced costs through a single subscription offering everything they need

Get in touch today to learn how you can onboard your network in just four minutes.