Home
›
Solutions
›
We Make Operators Shine
We Make Operators Shine
Offer your customers an end-to-end Network as a Service solution built on your existing infrastructure. InsidePacket technology runs on any hardware, combining security, performance, and automation into a single platform.
With InsidePacket overseeing your network, you can expand operations without budgets spiraling out of control. No longer spend just to keep up with bandwidth demands. Detach network growth from network costs by buying COTS hardware and letting our software optimize your network. Stay in control, increase your margins, and spend your budget on new, more innovative services. Our network-as-a-service solution allows you to consolidate and scale your entire network, performing a range of network functionality from a single piece of software, including:
Network and cloud automation
Routing services
Firewall & IDS/IPS
Monitoring & Analytics
Load Balancing & NAT
SWG & Malware detection
All this without compromising on performance. Our patented "inspect once" technology performs network functions simultaneously, reducing latency by an order of magnitude. Get network security ready for sale out of the box. InsidePacket's network security solution offers flexibility from a single service to a full suite on your infrastructure. Fast.
Empowering operators on new revenue streams
Connecting and managing enterprise-distributed workloads across offices, DCs, and public clouds.

Automated onboarding and operational flows into the public clouds

fully flexible suite: from a single service such as routing to a complete solution including LB/NAT/FW/DDOS as a service
Leverage your existing infrastructure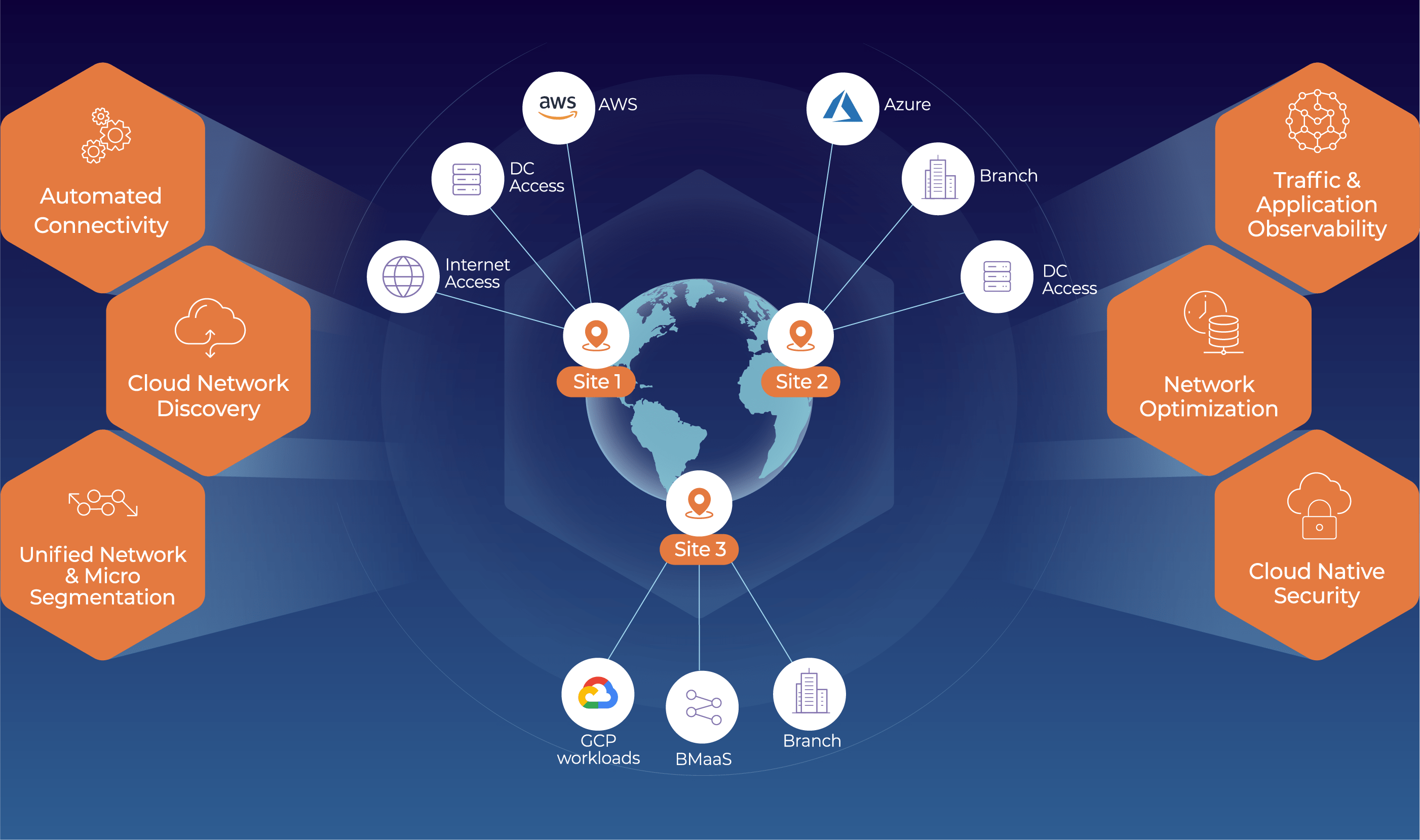 To learn more on our solution for Operators