June 12, 2023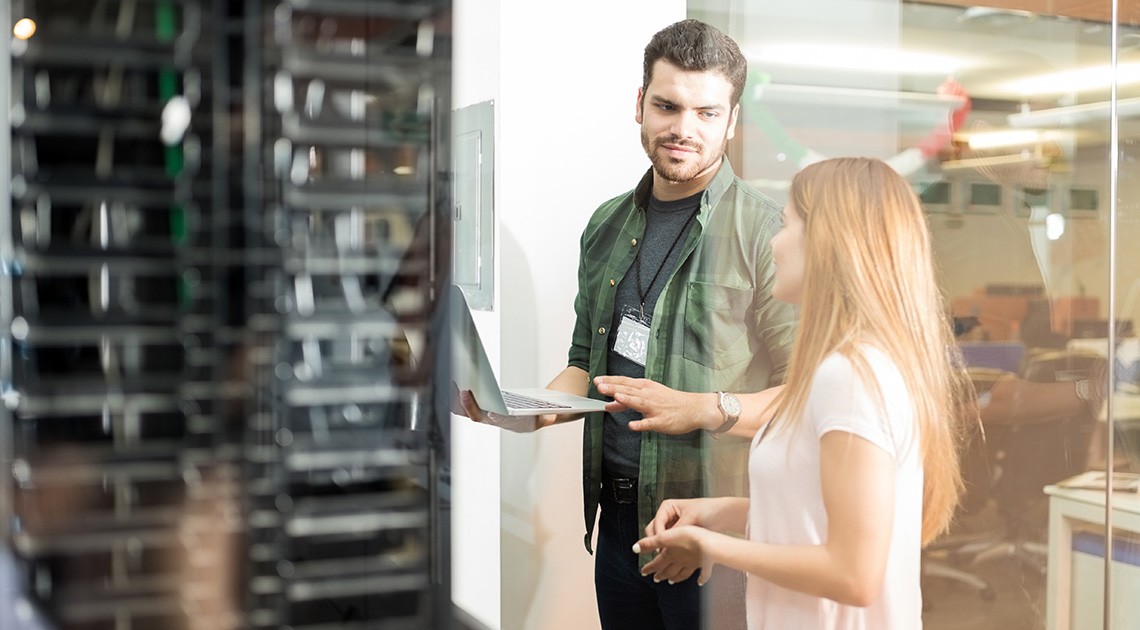 Modern businesses demand constant connectivity and ever-increasing network speeds to power their ever-expanding digital services. Whether it is real-time analytics, the integration of AI/ML technology, or the need for edge computing and low-latency applications, the changing face of consumer and enterprise workloads is dramatically changing the telecom industry.
In response to evolving workloads, many companies are looking to a new service model – Network-as-a-Service (NaaS), an end-to-end automated multi-cloud network with advanced security and observability services.
Given their position in the industry, infrastructure providers are perfectly positioned to deliver this new enterprise IT model. But how do operators transition from traditional connectivity to a complete NaaS offering?
When it comes to describing modern telecom networks, for too long, the industry has focused only on the first and last miles:
First mile: Backbone infrastructure and long-haul links that connect large regional data centers.
Last mile: wired and wireless infrastructure that provides connectivity to the end-users (consumers and enterprise).
But, to provide enterprise customers with NaaS, operators also need to consider the often overlooked middle mile.
The overlooked middle mile
The middle mile refers to the portion of the network connecting aggregation points with POPs (points of presence) on the core network. It plays a critical role in linking end users and clouds, facilitating faster communication, and hosting new services.
A vital intermediary, the middle mile collects traffic from various last-mile networks and provides efficient routing to help create a seamless end-user experience. With the rise of edge computing and the spread of computational resources throughout the network, the middle mile will be fundamental to the success of latency-sensitive applications.
Middle-mile infrastructure includes leased dark fiber, undersea cables, transport connectivity to data centers, and wired or private wireless broadband infrastructure. Many within the industry believe the concept of the middle mile should be expanded to include computing and storage infrastructure that is co-located with the networking termination of the middle mile, such as:
Local data centers
Internet-exchange points (IXP)
Co-location facilities
Telecom regional data centers
Other carrier-neutral multi-tenant facilities near fiber aggregation points or radio towers
Private and public investment has historically focused on first and last-mile infrastructure. However, shifts in consumer behavior and the transforming business operations are leading to new opportunities within the middle mile
Opportunities within the middle mile
Whether it is on-demand media, staff collaborating online rather than in-person, the use of web-based applications, industry 4.0 and the growth of the IoT, or the need for enhanced cybersecurity, the modern world is always finding new use cases relying on connectivity and cloud-based resources.
Plus, with the move to hybrid work environments, including edge infrastructure, telecom businesses must spread workloads across different locations connected by the middle mile.
The industry needs to build up computing, storage, and capacity to improve performance for these use cases. Given network topologies of the first and last mile are relatively fixed, the middle mile presents significant opportunities.
Bridging the gap between data centers and end-users, the middle mile has the potential to improve connectivity and host new, more-advanced services. Previously, the middle mile was only discussed in terms of topology and capacity. Now it is transitioning from a passive carrier of information to an active part of the network, generating, encrypting, protecting, transforming, and accelerating content.
Although it requires installing new computing resources within the middle-mile infrastructure, its unique position can improve response times and scalability.
New middle-mile opportunities have led to growing competition, with a number of companies vying to deliver value-adding services for end-users.
Why operators are ideally placed to capitalize on the new middle mile
Capitalizing on the new middle mile requires an understanding of modern enterprise networks and the ability to allocate resources efficiently, assigning components for new services, without affecting connectivity. Middle-mile players must be able to coordinate and manage diverse assets while seamlessly integrating new applications and services.
With extensive infrastructure across each mile of the telecom network, operators are well-placed to take advantage of the evolution within the middle mile. However, they also face challenges due to a lack of agility, programmability, and automation, factors critical to delivering cutting-edge consumer and enterprise workloads.
By improving in these areas, operators have the ability to unlock the potential of the middle mile. This will require the adoption of architecture across each layer (physical, network, and application) to provide resilient, flexible connectivity and new services that fit the needs of modern workloads.
One way to achieve this is for operators to serve flexible and scalable multi-cloud networking solutions, such as Network-as-a-Service.
With NaaS, service providers could become the primary telecom player for enterprise customers, offering everything they need in a single solution. Including the ability to connect businesses to clouds, deliver application observability tools, and much more.
3 steps in the roadmap to full NaaS
Businesses want to build a cloud networking platform that enables easy connectivity for the cloud and between the clouds. This means leveraging network assets via a suite of high-performance, scalable cloud networking, security, and observability tools. NaaS combines all of this for enterprise customers within a single "as-a-service" payment model.
NaaS takes the complexity out of managing hybrid cloud networks, delivering all the connectivity and functionality enterprises need to handle modern workloads. 
The roadmap to a complete NaaS solution can be broken down into three main components:
Network Automation: automatic connectivity from any port to all locations within the business network with a single unified portal and complete network observability.

Clouds: automated cloud on ramp, the discovery of cloud resources, and cloud observability.

Security/Observability services: application-based security services with cyber observability.
While companies in the telecom industry are at a different points on their journey to offering all three of these, with the help of InsidePacket, operators can jump the queue, delivering end-to-end NaaS.
InsidePacket's end-to-end NaaS Solution
InsidePacket's software provides out-of-the-box NaaS capable of integrating into any operator network. Operators already own and provide middle-mile infrastructure. Our technology runs on commodity hardware to deliver a full suite of services for enterprise customers, including:
Network and cloud automation

Routing services

Firewall & IDS/IPS

Monitoring & Analytics

Load Balancing & NAT

SWG & DDoS
InsidePacket automates network connections while providing the observability and security tools businesses need. All this while reducing costs and opening the door to a range of new revenue streams. Rather than working with multiple vendors to deliver these services, all operators need to scale their network is commodity hardware and InsidePacket software.
Don't believe us? Request a demo and learn how easy it is to get your entire network up and running with InsidePacket.