Cloud On Ramp
Your objective as a Network Operator has always been delivering fast, reliable, and secure connectivity to your enterprise customers. And now these customers are on the move. They no longer operate from a single location, with much of their work transitioning to the public cloud. In fact, 76% of enterprises today already have a multi-cloud strategy, with a projected 90% adoption within two years.
And the connectivity infrastructure must keep up, not only bringing enterprises to the doorstep of public clouds but also unlocking these doors for them and safely connecting them to their assets within the cloud.
A platform designed for Opetrators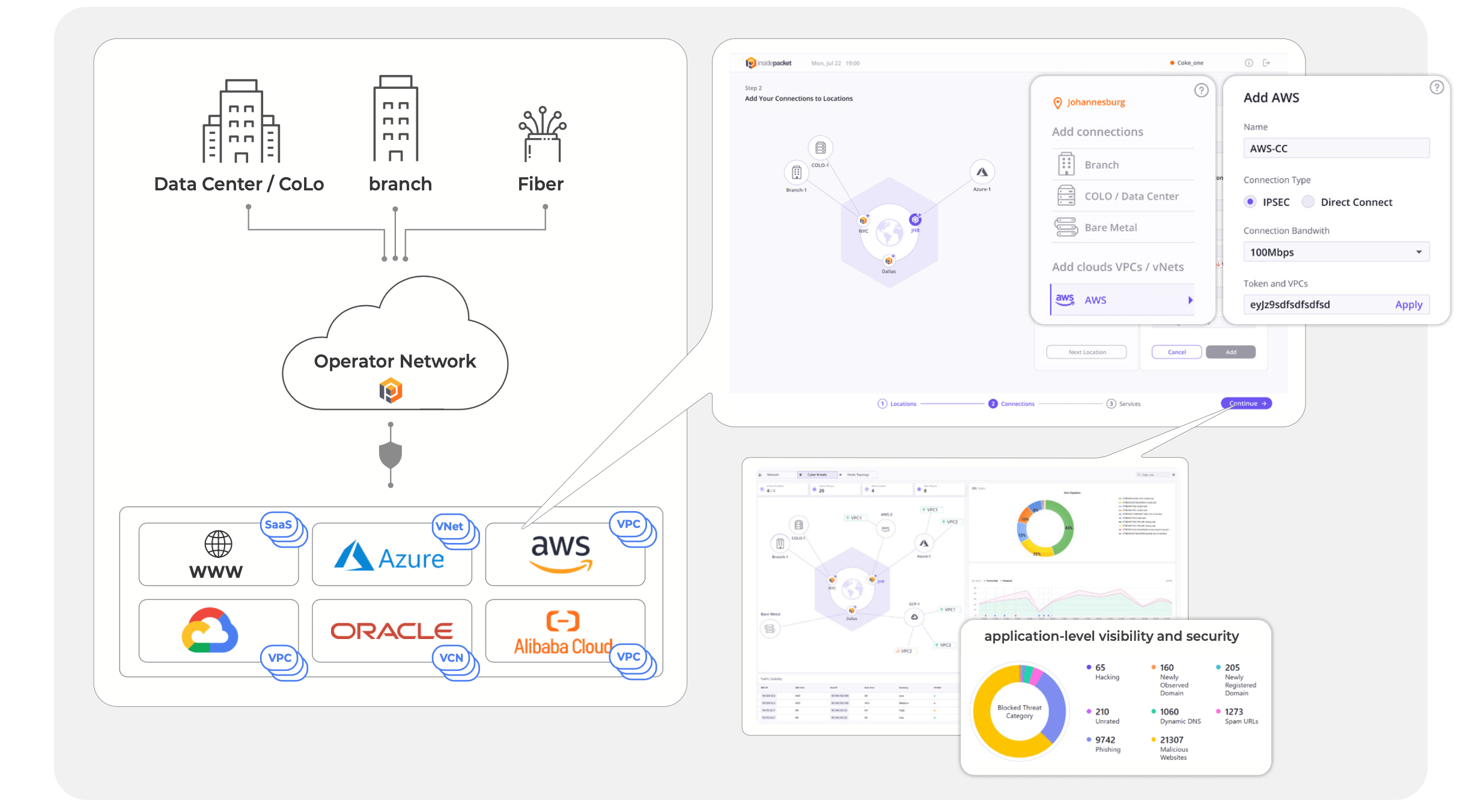 Insidepacket's cloud-on-ramp makes it easy!
With direct connectivity to all major public clouds, and IPSec VPN available for backup and low-volume traffic, the clouds are within reach. A step-by-step onboarding GUI wizard provides an intuitive flow, designed to add new customers in minutes, with Ansible and Terraform automated flow also available.
Insidepacket cloud-on-ramp platform designed for the operator, extending the reach of infrastructure delivery into the public clouds. With onboarding and operational flows optimized for speed and ease, and a comprehensive suite of cloud-connectivity and security designed to address any hybrid and multi-cloud deployment scenario, it enables network operators to extend their infrastructure offering into the clouds and beyond.
Learn more about our cloud on ramp for operators solution