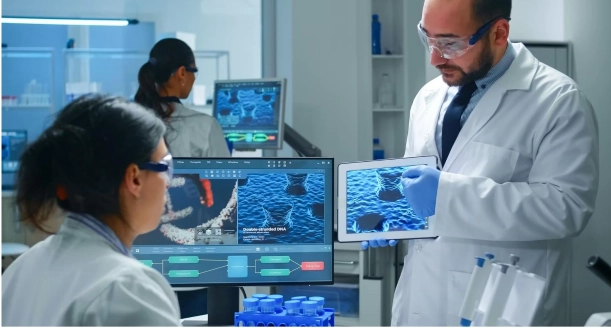 Fast and Secure Healthcare Connectivity at a Fraction of the Cost
With new technology constantly being integrated into the healthcare industry, future networks must be fast and secure to facilitate the best possible patient care. InsidePacket offers the connectivity needed to ensure healthcare professionals can meet their patient's needs while reducing costs and complying with data protection in this most personal of industries.
Data security fit for purpose – Healthcare organizations must deal with sensitive patient information, storing and managing data in accordance with strict regulations. With advanced security features, including encryption and network segmentation for better access control, InsidePacket's solution reduces the risk of personal information being exposed.
Low-latency, high-performance connectivity – Remote care systems, tracking patient vitals, and other healthcare technology rely upon real-time information. This requires fast, low-latency networks that give healthcare practitioners the data they need to make the best decisions for their patients.
Avoid vendor lock-in and reduce costs – With a NaaS solution from InsidePacket, healthcare organizations can pick and choose the best vendor for each workload. Rather than being locked into a single ecosystem and subsequent price rises, healthcare organizations can test the marketplace, safe in the knowledge that they can manage their entire network from a single platform.
Effective collaboration – A single platform simplifies the sharing of data regardless of the environment it is stored (public cloud, private cloud, on-prem data center). This means healthcare providers always have easy access to the critical patient information they need to do their job.
Increased Scalability – Easily expand IT infrastructure to meet growing network demands and guarantee high-quality patient care. Automatically detect and integrate new hardware and run it all from the same InsidePacket software.