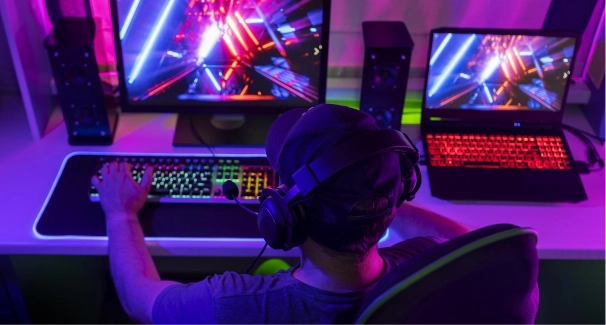 Fast and Secure Cloud Networking for the Gaming Industry
The online gaming industry needs low-latency, high-performance connectivity to deliver the best possible experience for Gamers. With that in mind, InsidePacket's advanced multi-cloud services offer everything gaming companies need to guarantee ultra-fast connectivity alongside security protections and controls:
Low-latency, High-Performance Networks – Our patented "Inspect Once" technology combines network scanning and monitoring engines into a single process, running simultaneously to reduce latency rather than chaining one service after another. With InsidePacket's network as a service solution, users experience latency an order of magnitude faster than competing solutions.
InsidePacket's unmatched network speed and efficiency for online gaming means game traffic is prioritized. Inputs from the Gamer's machine are fired across the network to the game's server, with feedback and other Gamers' actions returning quicker than ever before. InsidePacket ensures a seamless online experience to produce great gaming moments.
Security and Compliance – Combined with ultra-low latency, InsidePacket helps companies maintain the highest levels of security and compliance across their network. This includes meeting regulatory requirements and protecting users' sensitive information.
Security features include:
DDoS protection – identifying and blocking malicious traffic in real-time to prevent service disruptions and ensure the games always plays smoothly.
Network segmentation – compartmentalize the network and control access to protect game traffic from unauthorized users.
Control – Protect minors from inappropriate content using InsidePacket's content filtering and parental control mechanisms. Use advanced analysis algorithms to identify and block content unsuitable for the audience in real-time.
Observability –  Observability is crucial for network traffic and applications allowing you to gain insight into what is happening within your network. By monitoring network traffic and applications, you can detect and diagnose issues such as latency problems, network congestion, security threats, and more. This is particularly important today, where networks are becoming increasingly complex and distributed. Without observability, identifying and resolving issues within your network can be difficult, leading to poor performance, security breaches, and lost revenue.