April 4, 2023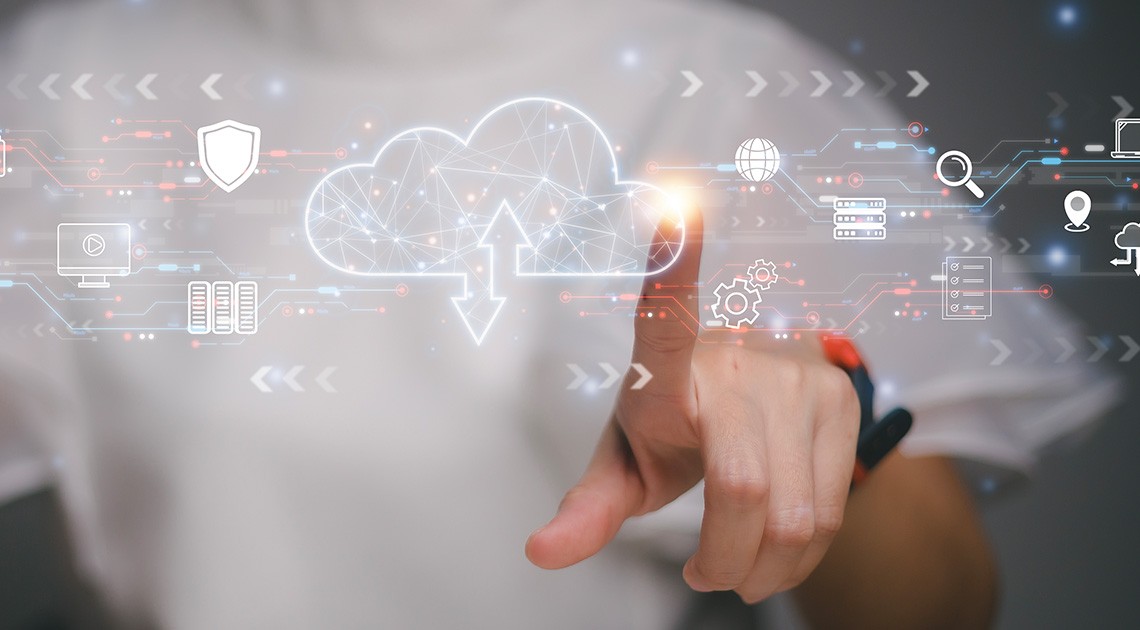 Disrupting the operator business model with InsidePacket
The way operators sell connectivity has remained largely the same for the last 20 years. They deliver the lines carrying the data, upgrading capacity to keep up with the rapidly growing need for more bandwidth.
On the other hand, the consumer of the connectivity, Enterprise IT, has come a long way during that time. Powered by the cloud, businesses now expect seamless and secure access to their data and workloads regardless of where it is located, i.e., multi-cloud and hybrid-cloud networking.
To achieve this, enterprise customers need a range of services beyond just the operator's network. This leads them to use over-the-top services for automated networking, cloud connections, security, management and orchestration, analytics, and more.
But why can't operators sell these services as well? Why can't they create an all-in-one solution delivering everything a modern business would want from their network? What stands between operators and their ability to deliver their customers' requirements, Network as a Service (NaaS)?
Operator challenges in 2023
Internal issues
Operators are being squeezed from both sides. The price of connectivity is dropping, yet the demand is skyrocketing. This means the capacity of their network is worth less (i.e., the cost per GB is falling), yet they are forced to spend just to keep up with bandwidth demand.
Unfortunately, the price of upgrading networks is not dropping. It requires new expensive hardware and long installation times. Buying proprietary single-service solutions also means purchasing the vendor's integrated stack (software and hardware combined), further increasing costs.
These factors lead to smaller and smaller margins for the operator. With the network budget having to be plowed straight back into expanding capacity, they cannot even innovate their value proposition to break the cycle and develop new revenue streams.
For an operator to deliver NaaS, they would have to work with multiple vendors buying hardware and software from each. Perhaps partnering with Cisco for routing and switching, Palo Alto for the firewall & IDS, and so on.
This doesn't come cheap, especially given that each vendor's solution has many features unnecessary for NaaS. Operators end up overpaying for functionality that goes beyond what they need. Plus, automating and orchestrating multiple different vendors and developing a portal for enterprise customers to receive the cloud-like experience they need makes it a near-impossible challenge.
The customer experience
Enterprise customers keenly feel the knock-on effect of these operator challenges. At a time when businesses are trying to undergo digital transformation, they are instead dealing with:
Limited services
Long setup times
Fixed capacity
Poor cloud connectivity and manageability
This is far from the enterprise dream of convenient, scalable, secure, and automated connectivity. Businesses want impactful Multi-Cloud Networking (MCN), enterprise IT infrastructure that allows them to quickly develop and launch new digital services. They want to be agile in the face of a dynamic market and innovative at a time when disrupters are leading the way.
With operators unable to deliver this, companies partner with over-the-top players capable of providing services to build modern cloud architectures such as MCN, Secure Access Service Edge (SASE), or Zero Trust Networking. Leveraging the operator's network to deliver these high margin services.
What NaaS requires
NaaS is a new way for businesses to think about their IT architecture, delivering everything they could want from a modern network without owning or maintaining any of the infrastructure. It replaces previously hardware-centric functionality with software solutions. This includes:
Monitoring & Analytics
SWG & DDoS
Load Balancing & NAT
Firewall & IDS/IPS
Routing
Switching
As we mentioned above, it is nearly impossible for operators to integrate this functionality from multiple vendors. Therefore they remain stuck in a low-margin market selling connectivity, while over-the-top players are able to offer their products at a considerably higher markup.
Operators must find a way to transform their business model and expand into these services, delivering cloud architecture services (SASE, MCN, etc.) enterprise customers are looking for and advancing their networks to automated connectivity.
InsidePacket has the only solution they need
Updating the operator business model
InsidePacket allows operators to cut out over-the-top players to deliver NaaS directly to enterprise customers. Combining the entire NaaS feature set into a single software solution that runs on COTS hardware.
InsidePacket removes the barriers and creates a new operator paradigm.
With InsidePacket, operators can transform the enterprise customer experience, delivering end-to-end network security services. No longer do operators need to purchase expensive third-party systems. Simply buy a multi-purpose, programmable hardware platform and let the InsidePacket software solution take care of the rest.
Enable operators to detach network growth from network cost and break the cycle of diminishing returns.
Offer enterprise customers a complete end-to-end solution:
Onboarding: Fully automate the entire process of connecting to public cloud providers. From installing cloud gateways, building IPSec tunnels, and discovering VPCs, VNETS, and CIDR networks to taking care of BGP configuration, installing effective security policies, and adding regional exit-points to the internet and SaaS services. All enterprise customers have to do is select the relevant locations and follow the intuitive multi-cloud network onboarding wizard, the whole process can take as little as four minutes.
Security: protecting the customer's entire network with unified segmentation across all clouds and locations, advanced inline FWaaS including FQDN filtering, and a consolidated Cyber Threats Intelligence (CTI) feed from leading security vendors to counter ransomware, phishing, wiping data, Denial of Service (DoS), exploitation, and surveillance attacks. InsidePacket's integrated security solutions wrap around the customer's network, delivering an advanced cyber protection envelope across clouds and on-prem architectures.
Visibility: remove any issues stemming from combining workloads across clouds with actionable end-to-end visibility over distributed cross-environment network. Boost collaboration between network and security operational teams and reduce the Mean Time To Resolution when incidents occur on your network.
InsidePacket's brownfield insertion technology works with the existing operator's infrastructure, so there is no need to rip and replace anything. It builds on top of existing hardware while dramatically reducing the cost of buying more. Simplifying scalability and future-proofing networks for years to come.
Plus, by reducing the cost structure, budgets can be diverted from CapEx and OpEx to introducing new innovative services in a fraction of the time. Attract top talent to work on exciting new projects and discover additional revenue streams.
InsidePacket offers a simple cost model for unlimited capacity with no hidden fees or surprise expenses. Just buy more COTS hardware to expand the network and run the same InsidePacket software on every box.
With shrinking profit margins from traditional connectivity services, the current operator business model is struggling to remain viable. InsidePacket offers out-of-the-box NaaS helping operators tap into new higher-margin revenue streams.
In conclusion
The world has changed dramatically over the last two decades, and operators need to change with it. You can no longer chase more and more bandwidth for a smaller and smaller return. Instead, you must update your services rather than just upgrade your network.
Combining the connectivity and security services needed for NaaS into a single piece of software means operators can transform their business model. Move away from expensive proprietary systems and take advantage of InsidePacket's Hardware-agnostic solution combined with the merchant silicon of your choice.
InsidePacket helps you attack the problem from both sides – improving scalability and reducing the cost of expanding network capacity while also expanding the products delivered to your enterprise customers.
Get in touch today to learn how InsidePacket's operator solution can transform your network.